Services










Instrumentation Department
GlobeTech Engineering & Trading Ltd along with the other companies of the Group represent and distribute high quality instruments for the need of the industry. Our sales engineers drawing on a wealth of experience from various industries, enables us to meet customerís requirements. High standard after sales service and support is provided by our experienced team.
Our companies support a number of industries of different disciplines such as Maritime, Hotels, Hospitals, Laboratories, Aviation, Chemical Industry, Medical Industry, Manufacturing, Pharmaceutical Industries, Food Industries, Dairy Industries, Construction, Telecommunications, Energy Industry, Catering, Distribution, etc.
Below we outline few of the companies we represent: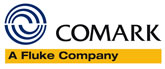 Comark is a leading international manufacturer of high quality, precision thermometers, pressure, airflow, humidity and pH meters, data loggers and wireless monitoring solutions for the food and pharmaceutical industries. Comark also supplies other industrial sectors including healthcare, scientific research, laboratories, HVAC and refrigeration. https://www.comarkinstruments.net/

Gas Measurement Instruments designs, manufactures and markets a range of accurate, reliable and robust gas detectors, suitable for many applications in a host of industries around the globe. From our lightweight V!SA confined space monitor to a multi point gas detection system we have something to suit your gas detection needs.

Grant Instruments are a world leader in the manufacture and design of equipment for sample preparation, scientific analysis, data acquisition and data analysis providing solutions to the global scientific and industrial markets. The company has a worldwide reputation for paying the highest attention to quality, reliability, service and support.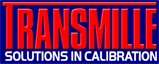 Transmille products are being use on every continent in many kinds of applications, from North Sea oil rigs where the portability and ruggedness of the calibrators is of fundamental importance through to universities and research establishments where performance and value for money are the deciding factors - in fact anywhere the customer demands up to the minute technology within the limits of today's budget conscious business environment.